Increase the value of your digital screen estate
by making them accessible to the world!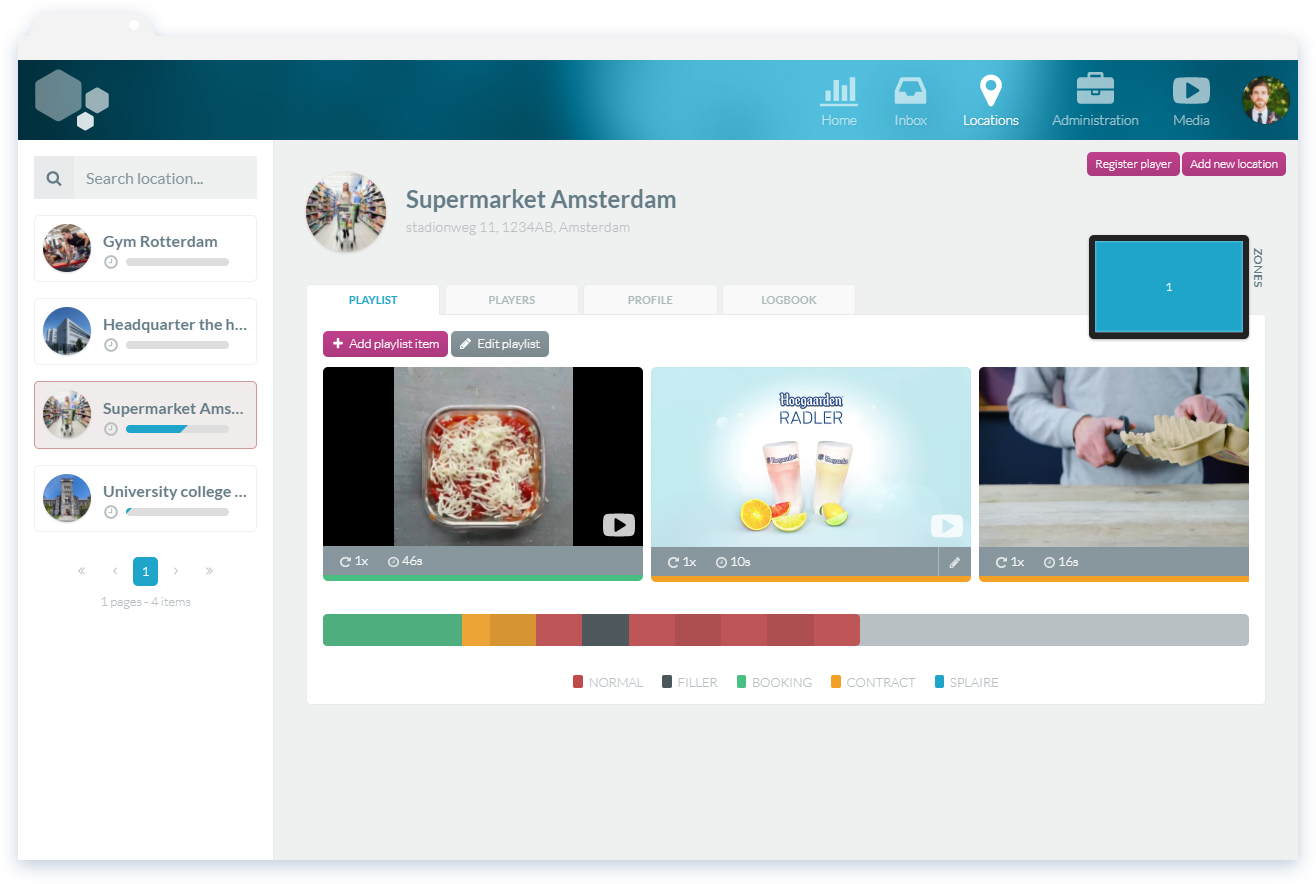 Control your network with ease
Manage your locations, screens, content, incoming offers and contributing users in our easy to use CMS. We believe that digital screens with fresh content will remain more valuable over time, which means every click in our CMS should help you achieve that goal.
Dynamic Data for fresh content
The local weather forecast styled according to your companies' brand? The latest news from your website or a news outlet? Enriching your playlist with dynamic data will make your screen a valuable eye-catcher. Our community generates a lot of these great ideas.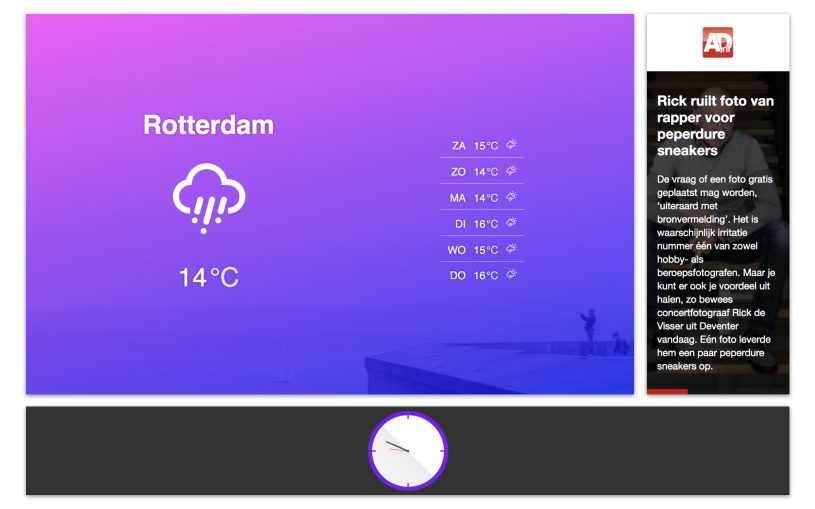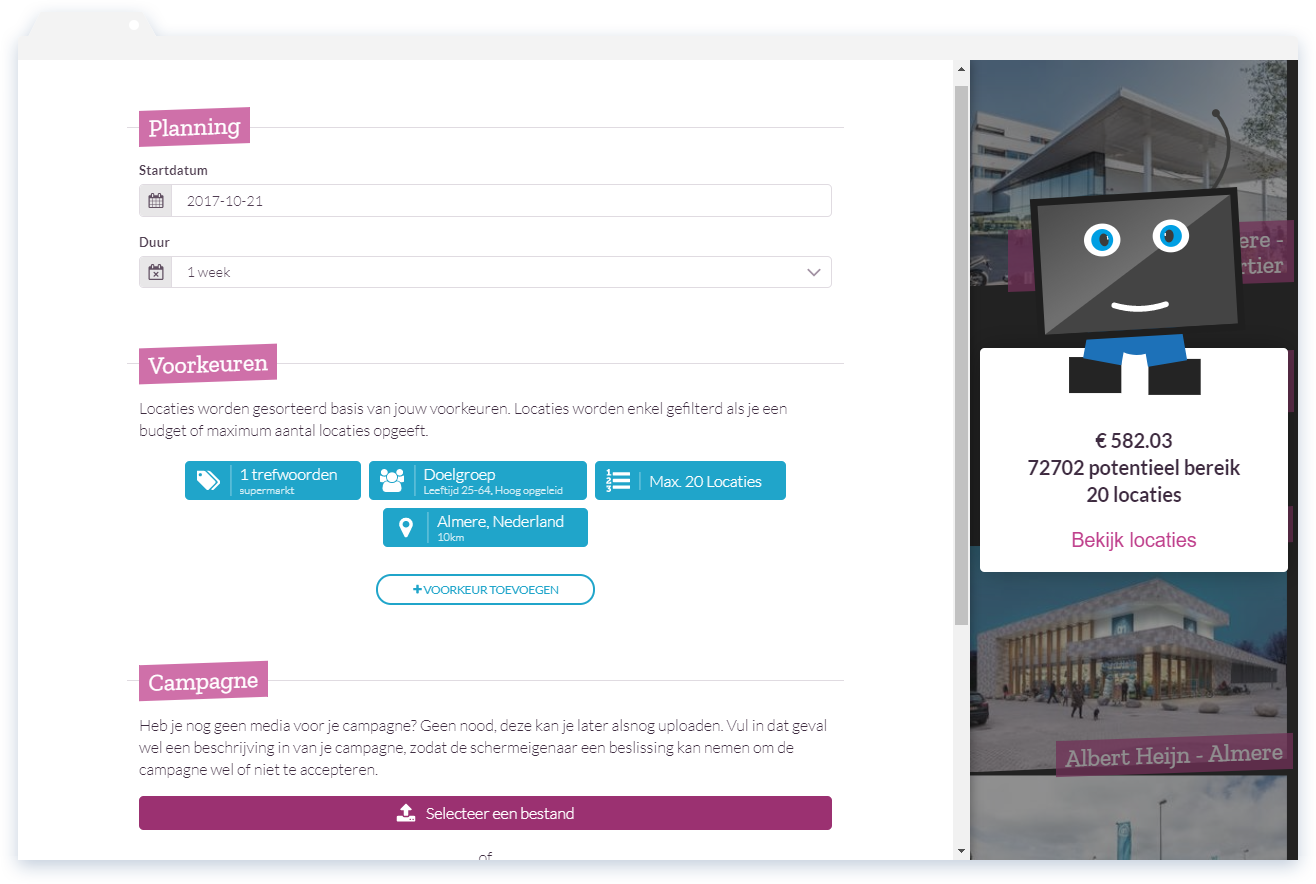 With the tools we offer, reaching the right audience is as easy as booking a hotel or taxi. Specify your wishes, play with some settings and discover which locations are best suited to reach your audience.